Restorative Dentistry in San Antonio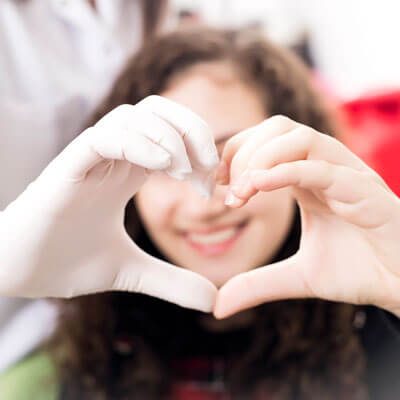 Tooth enamel is the hardest substance in the body – even harder than bone. One might think that should make it almost indestructible, but if it were, there wouldn't be any need for dentists.
While proper brushing, flossing, and periodic cleanings and exams in the office contribute to a healthy smile, sometimes, even with the best dental care, a person can experience tooth decay, cracked and chipped teeth, or even missing teeth that affect the way they look and feel about themselves. That's where restorative dentistry comes in.
What Is It?
Restorative dentistry provides a solution for those missing, decayed, and damaged teeth and prevents them from becoming worse or affecting adjacent teeth.  Common restorative treatments include:
Learn More Today
Restorative dentistry is designed to fix problems with teeth, relieve pain and provide a natural fit that replaces one, several, or all of a patient's missing teeth.
Contact the Professionals in Dentistry team today to book an appointment.
CONTACT US »

Restorative Dentistry San Antonio TX | (210) 648-4411