Dentures in China Grove, San Antonio TX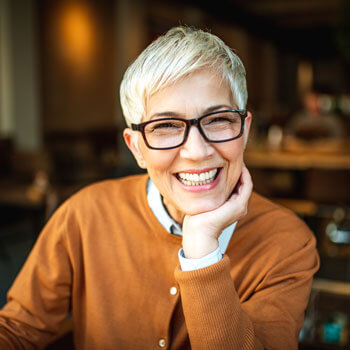 While dentures have been around for years, today's advanced technology offers the most comfortable and natural looking dentures ever to be made.
With age can come missing teeth. For patients who are ready to reclaim their smile, we're here to help with exactly that. At Professionals in Dentistry, the team provides custom consultations and evaluations to help patients understand their best options for a happy, fully functioning smile.
The Denture Process: What to Expect
As the saying goes, "All good things are worth the wait!" While the denture process typically takes place over a period of months, patients are always thrilled with the final product.
The first step in creating a custom, comfortable set of dentures is to schedule a consultation with the practice. Here, the team will have the chance to examine a patient's teeth, jaw, and overall oral health. The dentist will discuss whether a patient is a candidate for full or partial dentures.
If a patient has some remaining natural teeth left, they may need to be extracted. After any necessary dental work is completed and all gum healing has taken place, a patient will receive their dentures.
Dentures can be easily removed at night for sleeping, and can last for many years when properly taken care of.
Get Started Today
Professionals in Dentistry looks forward to welcoming patients of all walks of life into the practice and helping them achieve a stunning, functional smile. Get started today by booking an appointment to learn more about care here.
CONTACT US »

San Antonio TX Dentures in China Grove, serving Adkins, St. Hedwig, & La Vernia | (210) 648-4411