Dental Contouring in San Antonio
Are Your Teeth Out of Shape?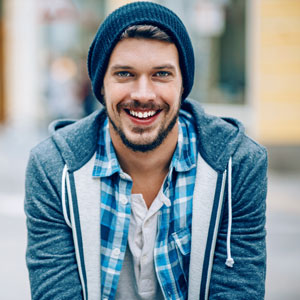 Often, people hear about things that they can do when their body is out of shape, but what about when it's the teeth that are out of shape? Is there some kind of exercise program that can benefit them, too?
Highly unlikely? Well, yes, but there is something that can be done to correct teeth that are crooked, jagged, too long or overlapping – and it's really quite simple. The procedure is called dental contouring or shaping and it's fast, effective, and pain-free!
To determine candidacy for this procedure, call the office and schedule an appointment and learn about all of the options for gaining a healthy smile.
What Happens During the Dental Contouring Procedure?
Usually, this procedure takes place in only one office visit, ranging from 30 minutes to an hour.
To start with, the dentist may take "before" photographs or X-rays. Then, relatively small sections of the tooth enamel on the affected tooth are sanded off and the tooth is sculpted into a more pleasing shape, eliminating imperfections. The sides of the teeth are shaped by using sanding strips in a back and forth motion.
After the procedure is finished, the teeth are better matched in size and shape, giving a better overall appearance and making them seem less crowded. By removing only a small amount of tooth enamel, our team can improve a patient's smile and their self-esteem!
Can it Help Everyone?
If a person presently has some minor imperfections in their teeth, such as chips, slight overlapping, ragged edges, pointy canine teeth, or minor wear to the biting surfaces, contouring may be the perfect procedure! But first, our dental team needs to make sure the teeth are healthy enough for the procedure through a thorough examination of dental X-rays. Contouring may have to be combined with other procedures (i.e., crowns, whitening, or veneers) to provide the best results.
The doctor will determine whether a patient is a good candidate for this procedure. Patients are often amazed at what can be done to improve their smile in very little time, reasonably and comfortably!
Give the practice a call to schedule an evaluation to determine whether a contouring procedure is the right fit!
CONTACT US »

Dental Contouring San Antonio TX | (210) 648-4411