Dental Crowns in China Grove, San Antonio TX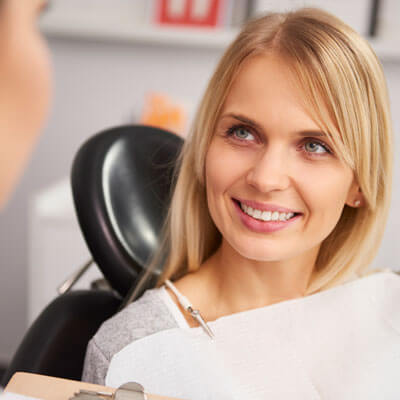 Historically, most dentistry looks like dentistry. Our goal is to provide dentistry that is undetectable. We replace existing crowns and fillings with restorations that look and feel like your natural teeth.
When damage to a tooth is extensive, we can use the latest in tooth-colored crown materials to restore it to improved appearance and function. This is an extremely reliable technique for repairing the most severe of dental problems, even permanently replacing missing teeth to offer a complete smile and a functional bite. We are renowned for the quality of our work and the fantastic changes we make for people using this technology. These treatments are used for a long-lasting correction of major dental problems.
How Long Does the Dental Crown Procedure Take?
Fitting a crown requires at least two visits to our office. Initially, we will remove decay, shape the tooth, and fit it with a temporary crown. A digital scan or impression (mold) of your teeth is taken and then sent to our laboratory for customizing.
At the subsequent visit, we will remove the temporary crown and then fit the final crown. Finally, we will cement the crown into place, and you have a new beautiful natural-looking tooth. No one will know about it unless you tell them!

East Side San Antonio TX Dental Crowns in China Grove, serving Lakeside, Adkins, St. Hedwig, Martinez, & La Vernia | (210) 648-4411