Orthodontics in China Grove, San Antonio TX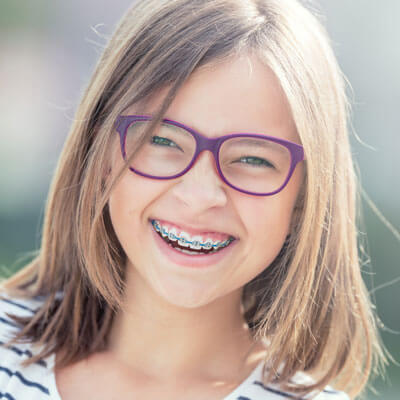 Deciding to consult a dentist or orthodontist about braces is a big decision. Patients often want to know if it's the right time, how long the care plan will take, and of course, how much it costs.
At Professionals in Dentistry, the team strives to bring patients a straighter smile through honest, effective, and modern orthodontic solutions unique to their needs.
What Can Braces Correct?
While it's no secret that children and adults seek braces for a straighter smile, there are other candidates who benefit from treatment, including those dealing with:
Overbites: When the top teeth extend far over the lower front teeth
Gaps between teeth: May occur after an injury or extraction causing teeth to shift
Underbites: When the lower bottom front teeth extend too far over the upper front teeth
Crowding: Teeth may be crossed or too close together as there is not enough room in the mouth to accommodate them
Crossbites: When the top teeth come down slightly in front of the bottom teeth when biting
Learn More About Orthodontics
Whether it's a child or adult who's ready to achieve a straighter smile, Professionals in Dentistry is here to help bring their smile goals to life. Get started today to learn more about the options available.
CONTACT US »

East Side San Antonio TX Orthodontics in China Grove, serving Lakeside, Adkins, St. Hedwig, Martinez, & La Vernia | (210) 648-4411